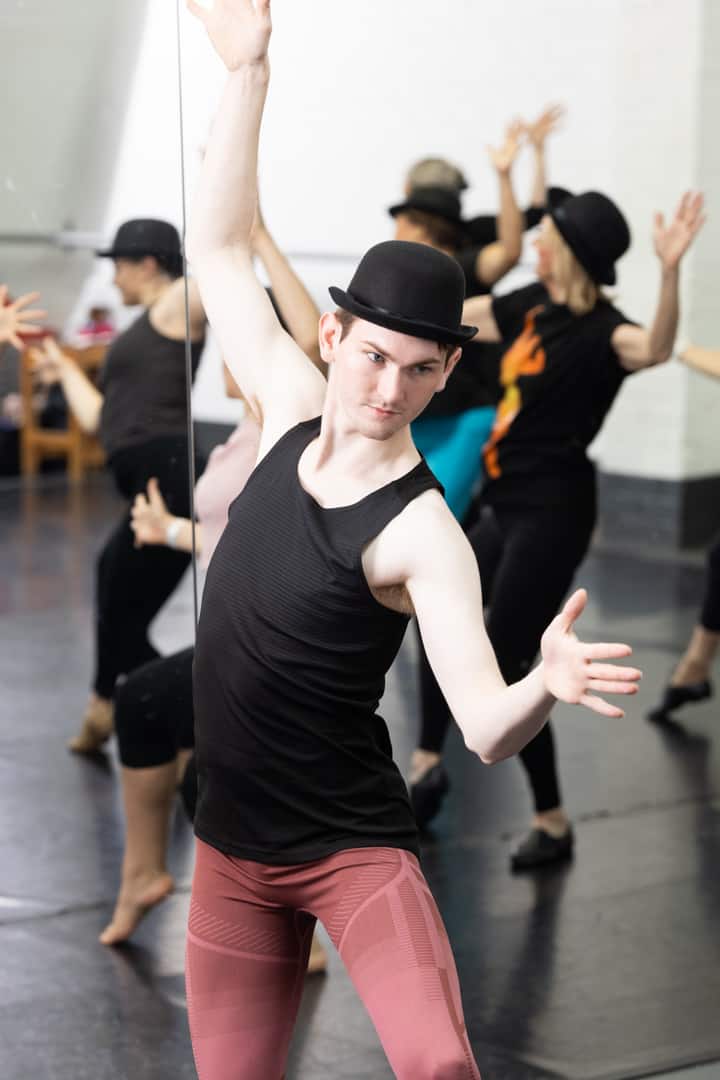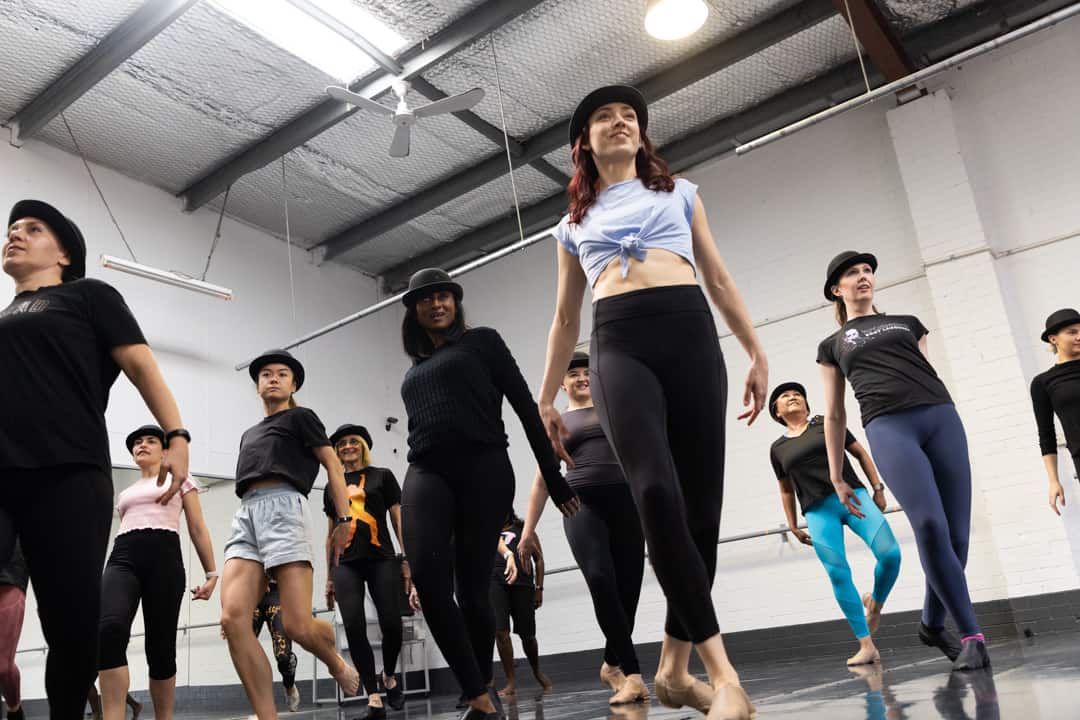 Being over 50 is a fabulous period of your life, and.....combine that with a Jazz class designed for the 'mature person', makes it even more fabulous! Do you want to feel alive with the exuberance of Ashanti's music, choreography, technical skills and personality, along with the joy of meeting an amazing group of fellow class members? Then Fab After 50's Jazz on a Friday morning is a must for you - as it is for me!
Jane Ryan
April, 2022
Dance Classes
We have a timetable of casual drop-in classes from Beginners to Advanced levels. Dancers are welcome to join these classes at any time without any long term commitment.
We have a full schedule of classes. Our daytime classes run Tuesdays–Saturdays from 9:30am, as well as evening classes Mondays–Thursday from 5:30pm.
Book online below right now, or find out more details about our classes.
JAZZ
Jazz is a varied dance style consisting of unique moves from specific eras of jazz. Predominantly, Jazz includes learning and using techniques from classical training such as pirouettes and turns, kicks and jumps. Our classes include a mix of traditional jazz through to the modern-commercial styles of today.
Jazz is a fun and technical dance style that relies heavily on the teacher's individual style, originality and improvisation, as jazz dancers incorporate different styles into their own expression of the dance. Jazz dancing often uses bold, dramatic body movements, including body isolations and contractions.
Jazz combines traditional jazz dance exercises such as leaps, turns, runs and kicks with current music. We have classes suitable for absolute beginners through to advanced level students.
We offer various streams of Jazz including, Broadway Jazz, Commercial Jazz, "Sexy Street" Jazz, and Lyrical Jazz. As well as your traditional Jazz Dance Class. The main differences between all of them are the music and the stylistic expression of the individual teacher. If you are new to dance, we highly suggest starting in our Dance BASICS Course to learn the foundations and technique of Jazz dance. After completing a term or so of Dance BASICS you will find that you will have the confidence and understanding of the basic technique needed to participate in other Jazz styles.
Fab After 50s
Our highly popular Fab After 50s jazz class is designed specifically for dancers over 50 who already have dance experience and a basic knowledge of dance.
We promise no fast turns, jumps, leaps, high kicks or floor work. But that doesn't mean we slow it down or "dumb" it down.
This is a class for dancers at the mature stages of physical movement. You love to dance, but need to moderate the physical demands of energetic moves. You are also definitely beyond the mind-numbing nature of Zumba and need a new challenge!
Stretch & Flex
This class is designed to complement your existing dance practice.
If you have only been dancing for a few months or for several years this class with help supplement your dance practice, with a full 75-minute focus of stretching the entire body.
Bring a yoga mat and a towel, and be prepared for some long deep stretches, both dynamic, and static, that will help you with mobility and flexibility.
This class is not suitable for non dancers, or those starting for the first time.
If you have any existing injuries it is advised you obtain advice from a practicing physiotherapist with respect to limitations and you make modifications in the class as you need to based on their advice.